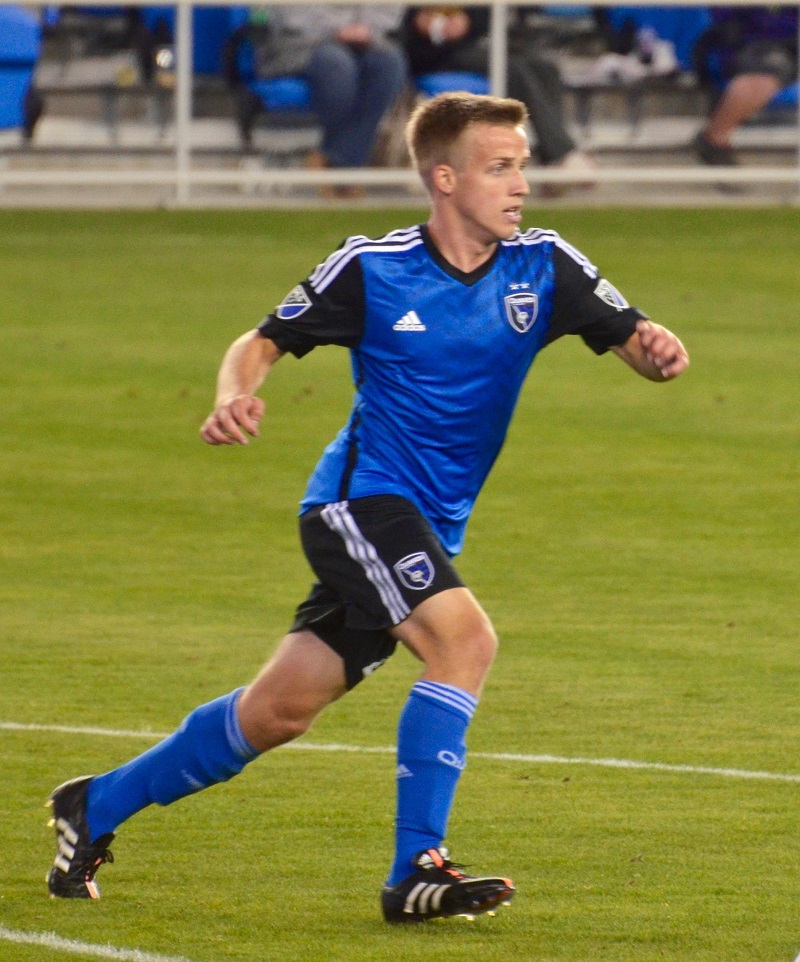 Recently we've been looking at some tactical terms you may hear from your coach or from others who analyze the game of soccer. These have ranged from patterns and positions of play to recycling possession.
Today we'll look at another term that can be a little tricky to nail down: making a "late" run into the box.
First, this is usually described as a beneficial thing for player and team, but you may be wondering why that is so.
If the run is late, then doesn't that mean the chance has passed?
No, not at all!
With this concept, it's not that a run is late as in too late to be effective, but rather that it's a well-timed run that catches the defense unaware and vulnerable.
How to Time Your Run Into the Box
It turns out that the ideal timing for your run is, you guessed it, as late as possible.
When you think about it, this makes sense.
If you arrive too early before the ball has arrived, the defense has more time to adjust and mark you, making it less likely you can receive the ball.
However, arriving late can lead to no one picking you up in time, so you can receive the ball in a dangerous position and get a shot and hopefully score a goal.
So now that we understand the basics, how exactly does this work in a game?
A run into the box can be effective in any attacking situation where you are in a position where the player with the ball can find you. It's most common on situations where the ball is on one side of the field, which opens up space in the middle and on the opposite post. The situation can be a set piece like a corner kick or open play like a cross.
In order to make an effective run into the box, you need to be familiar with the most dangerous zones around and in the box so you can understand what space to exploit.
These include the near post, far post, the penalty spot, and at the top of the box. One common aspect of all these areas is that they are difficult for the goalkeeper to come out to reach a cross.
This concept can also vary depending on the position. For example, wingbacks or wingers can make late runs into the box that are especially hard to identify and defend against. Especially in younger age groups this can wreak havoc on the defense as they often can't pick you up.
For other attacking situations, it may be a central midfielder who arrives late to receive a pass near the top of the box.
These runs are certainly something you can (and should) practice individually, but in a game situation it's only affective alongside your teammates. More specifically, you need to have multiple attackers to run into the box and overwhelm or confuse the defense so that a late run will be effective. Make sure that different players are running into the different areas of near post, far post, the penalty spot, and the top of the box.
Finally, to make an effective run into the box, you want to change speed so you burst into the space and take the defense by surprise. (Read our article on getting separation for more tips.) You also should practice changing direction, such as cutting away from your area and then accelerating into it for added deception.
The more you play, the better understanding you will develop of space in and around the box and how to best exploit it with a late run.