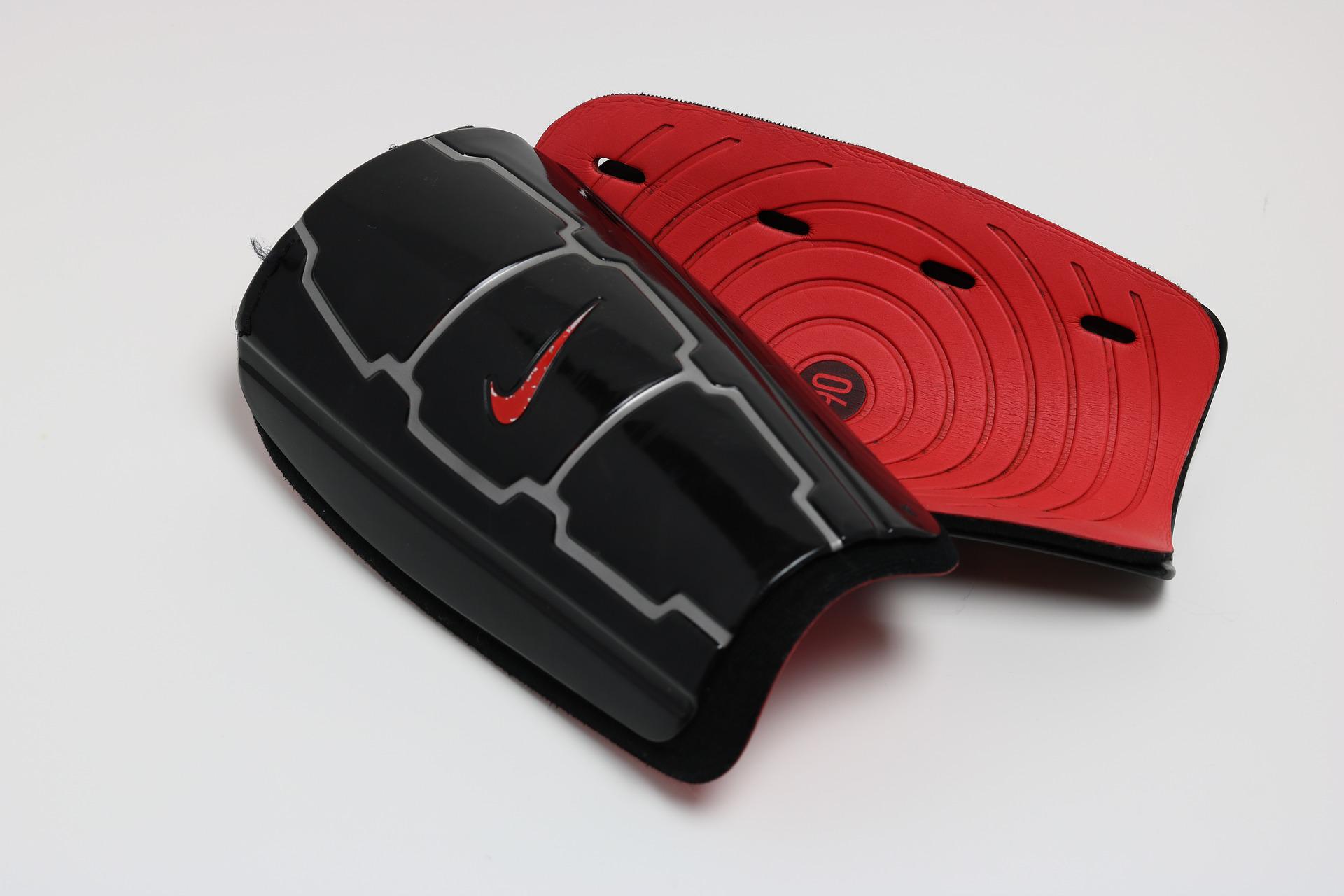 One of the benefits of soccer over certain other sports is that you don't need to wear lots of protective equipment like pads and helmets.
There's one safety measure that is well worth it, however, so you'd be well advised to make sure it's a part of your gameday ensemble.
I'm talking, of course, about shin guards: a thin and simple protective layer made from a variety of synthetic materials like polyurethane, plastic, or foam rubber.
In fact, at most levels of play shin guards are required for all players so it's not like you have to choose between them or not.
But there is still one important question that remains: how large should they be?
And with that question we naturally get into the territory of choosing from the major categories of shin guards that come in different sizes. Read on to get all the details.
How to Choose the Best Shin Guard Size for Me?
To answer this question we are basically balancing two factors: protection from potential injuries and comfort.
In general, the larger the shin guard, the larger the area of your leg that will be cushioned from a direct kick.
This can be hugely helpful given how painful that can be since your shin is a very tender area.
But those larger shin guards also can feel more awkward and bulky to run in, so some players don't prefer them.
Many players who pride themselves on speed wonder if larger shin guards make you slower. Is this true?
To more fully answer this question it also is important to consider a few specific types of guards that you may encounter.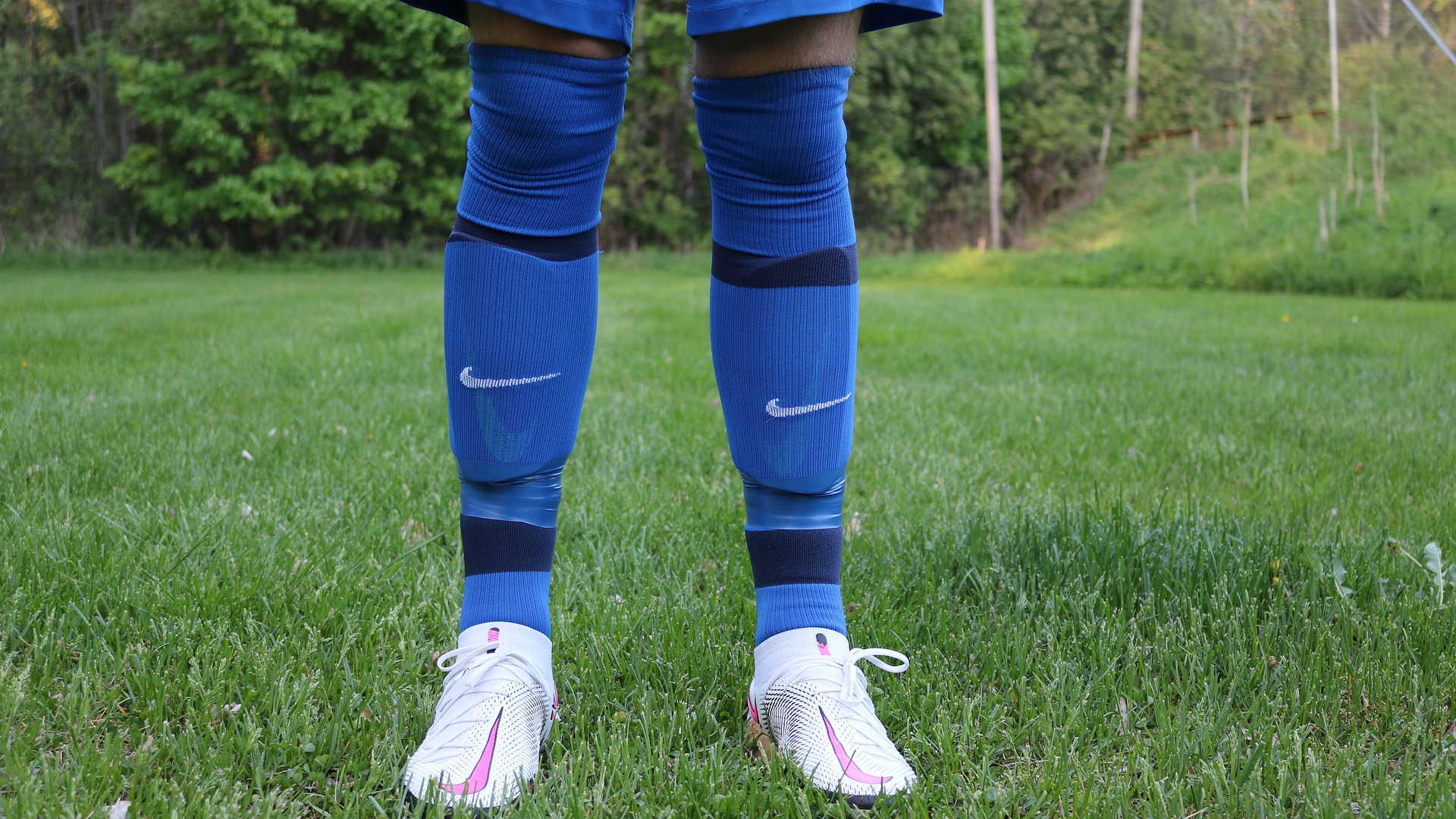 Different Types of Shin Guards (And What's Best?)
Ankle Shin Guards
Some shin guards come with ankle guards, which are padded material that helps protect your ankles as well as parts of your feet from an errant kick.
These guards provide much more protection but are naturally bigger and may feel slightly unwieldy.
This type of shin guard is commonly used by younger players. Some brands even offer a removable ankle guard which give you multiple options.
Slip In Guards
The most lightweight shin guard option is called "slip in" guards. As you may guess, these shin guards slip directly into your sock and are the most basic type in their design.
Because there isn't anything holding them in place, it's common to wear a compression sleeve with them to help make sure they stay put. (These often come with the guards)
They are extremely lightweight, ideal for players who want to prioritize their speed and comfort, but the sacrifice is that less of your leg is going to be protected from injury.
Strap Shin Guards
This subtype of guard does not have angle protection but does utilize some type of strap to help keep them in place. They are usually a little larger and less lightweight than slip in guards.
Molded Shin Guards
Some brands make a shin guard that can be molded to your own leg shape to provide additional comfort and customized protection.
Shin Socks
This unique design means that shin guards are actually built into the sock itself so you can cut one piece of equipment out entirely.
Shin socks are popular among youth players for this reason and also because they often have some leeway as far as the types of socks they can wear.
Browse Top Recommended Shin Guards
All in all, soccer players at all levels utilize a wide variety of guards for their protection, from the sleekest of designs to an emergency workaround like a Gatorade cup shoved inside their socks (trust me, I've seen it!)
When it comes to choosing the best guards, think about the options above and what will work best for your specific situation in regards to the core tradeoff of comfort vs. protection during both games and soccer training.
Do you play a position where you often are dribbling past defenders who might be a bit clumsy? Are you willing to risk getting whacked just so you can feel as unencumbered as possible? Much of this is a matter of personal preference so make sure you think through the possibilities before making a decision.
Once you do know the type of shin guards that you want to wear, it's time to look at the different brands out there.
We've found some amazing deals on Amazon which also allows you to sift through the myriad of reviews from players and parents of all types. (You can also check out local sporting goods stores too.)
Click the links below to see some of the most popular shin guards right now and how much they cost. As you'll see, some of the most basic will run less than $10, so it certainly won't break the bank to ensure your shins get the protection they need.
If you have any questions about shin guards, let us know in the comment section below.
Images public domain sourced from Pixabay