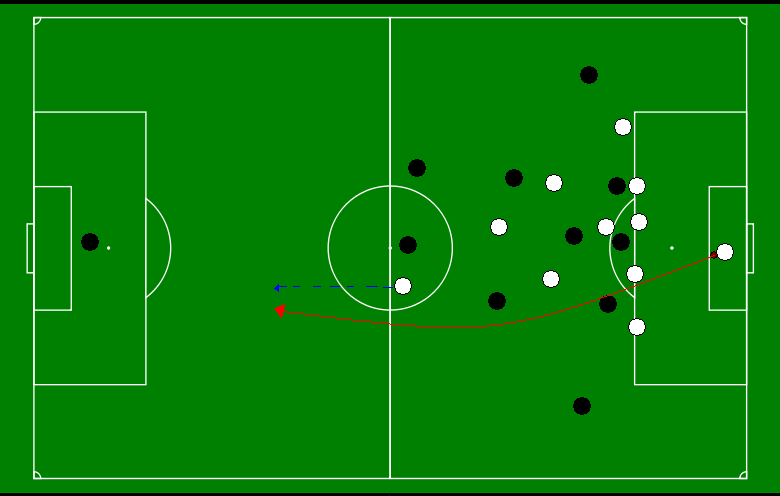 In recent years a particular type of soccer writing has boomed in popularity: the tactical analysis. These pieces aim to tell a story about how a game unfolded using subtle, easy to miss details that, according to the author, hold the key to interpreting the result.
Inspired by soccer tactics books from authors like Michael Cox and Jonathan Wilson, an army of columnists, bloggers and YouTubers with varying levels of experience are now publishing and sharing tactical analyses in order to explain the results of the biggest games.
A tactical analysis typically begins with a breakdown of the teams' formations followed by a close look at the trends and patterns that proved decisive in the contest. You learn things like the positioning of midfielders, pressing schemes, overloads to create numerical advantages, and how each coach adjusted over the course of the match.
And to provide evidence for the points made, there are diagrams, screenshots, and even GIFs and videos that illustrate the narrative.
The story often seems convincing, even if you may have watched the same game and not noticed many of the particular trends. In some cases, however, it's natural to question some key elements of the analysis.
Is that actually what those midfielders were trying to do? Is that GIF representative of the whole game, or just that particular sequence?
And, perhaps most crucially, does any of this even line up with what the coach actually called for?
A closer look at a tactical analysis often reveals a lot of hedging language that throws the narrative into doubt. "'It seemed like" a player started to drop deeper. The team "appeared to" change up their press or passing patterns.
Indeed, a major weakness of these analyses is that we almost never get to hear a tactical plan from the coaches themselves, so these analysts are making something of an educated guess based on what they know about the team.
And it's often not difficult to dig up a screenshot that illustrates the opposite of what was said in the analysis. Who is to say which is the trend and which is the outlier?
An exclusively tactical focus can make it seem as though players are interchangeable cogs and it's just their positioning relative to their opponents, masterminded by a brilliant coach, that decides games.
But in the real world, it's the moments of individual genius, lucky bounces, and even bad calls that lead to goals and decide games.
Because of this, critics have argued that tactical analyses are "not meant to be a description of how a game unfolded, or why one team played better than another, because that is often a result of factors that have nothing to do with tactics." Instead, "tactical analysis describes longer periods of time. This is what Wilson does in Inverting the Pyramid, picking games to help the reader understand the evolution of soccer strategy over its 150 year history."
The urge to wield it as an explanatory tool may be connected to the "glorification of general managers and back-room statisticians" and the fact that "some sports fans derive more joy believing their team outsmarted their opponent, as if that is some higher form of victory than scoring a beautiful goal."
Ultimately, analyzing tactics on a game by game basis has its place, but it's important not to go too far in concluding that it decisively caused a particular result.
To do so ignores so much of what makes soccer exciting, unpredictable and ultimately worth watching.