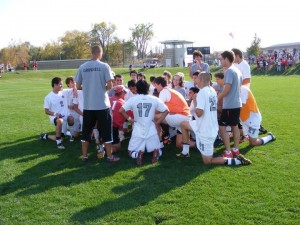 Welcome to Soccer Training Solutions, your comprehensive online resource for soccer tips and strategies that will make you a better player. We publish strategy articles filled with practical tips, training strategies and tidbits drawn from our real-life experiences as coaches and players.
Although official team soccer practices can be great, they aren't enough. You need to have a set plan for individual training, one that will get you in the best shape of your life and make you fine-tune soccer's most important technical skills. With this foundation in place, you'll become more confident in yourself and your game, and when you get out on the pitch, you'll start dominating. We specialize in helping you form just this type of training plan.
Meet Your Coach: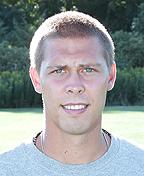 Parker Koester
Coaching Experience:
Head Coach, Grinnell High School Boys Soccer Team, 2009-present
Assistant Coach, Grinnell College Men's Soccer Team, 2009-present
USSF National D License
Playing Accomplishments:
3 year captain of Grinnell College Men's Soccer Team (2006-2008)
PDL – Indianapolis Blast '04
High school and club: Westfield High School, Carmel, IN; Indianapolis Inferno, Carmel United
"In addition to my wide coaching experience, I also have a master's degree in Educational Psychology and an Iowa teaching license. I am passionate about coaching and teaching because I feel they go hand in hand: I love to pull both players and students along and help them rise to their ultimate potential.

I have coached players of all abilities in both formal team environments as well as personalized individual training. This wide experience has helped me understand what it takes to play soccer the right way, and I know how to get players to improve their skills and perform at the highest level possible.

My coaching philosophy is built on hard work, but we never forget that the game is supposed to be fun, and truly believe that you can enjoy yourself while improving at soccer.

I like to incorporate discovery learning (a teaching technique) into my coaching by asking players questions so they can discover team tactics, positions and style of play on their own. I like to pull players along by presenting them with challenging material and questions, and will be posing some of these tough questions on our blog for readers to answer. I encourage you to post your questions, comments and experiences on our blog posts orFacebook page. I will be actively monitoring them and responding, so you can benefit from the more individualized instruction that is so important to success."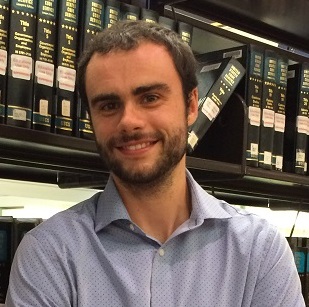 Andrew Walsh is a writer and technical administrator for Soccer Training Solutions. You can see some of his published works here. He also played with Parker at Grinnell College for four years and was an assistant coach for a season.
Playing Accomplishments:
Midwest All-Region Selection
First Team All-Midwest Conference Selection
George Drake '86 Trophy for Most Valuable in Soccer
ESPN The Magazine Academic All-District Selection
High school and club: Madison (WI) West; Madison 56ers, Princeton Club
We both owe a great deal of gratitude to all the great coaches we have had over the years who helped spark our passion, especially Brian Jaworski, head coach at Grinnell College.

To keep up with our updates, simply enter your email address below: