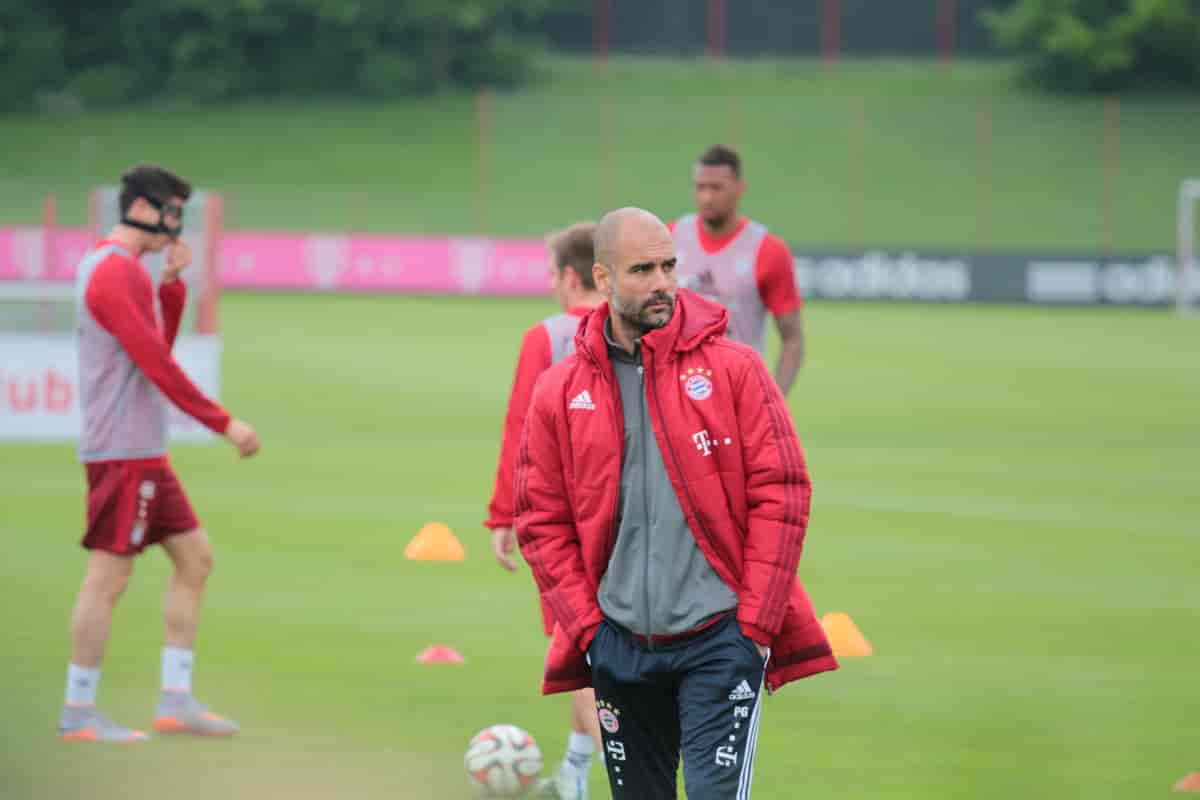 The greatest accomplishment for any soccer player is to win the World Cup for their country. So it may come as a surprise to many to learn that this and other international tournaments aren't where you find the most advanced soccer from a tactical standpoint.
In fact, if you're taking this perspective, the crowning achievement in international soccer is likely the UEFA Champions League, which is of course played by club and not national teams.
So why is this?
The major reason is that national teams play together for much shorter periods of time (a few weeks at a time for friendly camps and tournaments) while club teams spend the majority of the year (August until May for European leagues) playing and training together.
This means that it's club managers who have the time to implement more advanced tactical systems and take a longer view. National team managers, instead, operate on a shorter time frame and try to optimize their squad for smaller windows.
So how does this play out on the field?
Due to the less time they have with the players, national team managers aren't normally able to establish complex tactical strategies like the ones seen in the biggest clubs. That might mean forgoing the complicated pressing patters and hybrid marking strategies when out of possession. It might mean using simpler patterns of play in attack and less positional switching when in and out of possession.
National team managers are all about coaxing the best form out of the players at their disposal, who are primarily motivated by pride. They can drill them on simple concepts that may make all the difference in the short bursts of the international game.
One such example is England's Gareth Southgate heavily emphasizing set piece training ahead of World Cup 2018, which paid off when they scored several goals in those situations. One commentator concluded that "that sort of mentality- focusing on small things intensively rather than trying to implement a whole new system, is key to managing a national side."
Relatedly, national team managers can't always implement a system requiring high levels of intense pressing and constant positional switching on offense because they don't have the time to build their players' fitness levels and mold them into that system; they are very much at the mercy of each player's club environment, which can vary significantly.
Team selection is also an interesting contrast. In soccer's global market for talent, top clubs can acquire any type of player from anywhere who may fit their identity and playing style while national team managers are of course restricted to those eligible for their country, which means they can't pull out all the stops in acquiring players from all around the world who will fit their vision.
On the other hand, however, club managers are constrained by limited financial resources (except the very richest clubs) while a national team manager has access to all their country's best players (although competition for dual-nationals does of course exist) and does not need to wait for transfer windows and financial feasibility to make a personnel chance.
This plays out tactically in terms of national team managers rotating their team much more frequently and giving more players a chance. That leads to less cohesion among the group and furthers the difficulty of implementing a cohesive tactical vision.
Leading up to the 2022 World Cup, Gregg Berhalter of the United States was a bit of a counterexample as a national team coach attempting an ambitious system. One analyst called it "modern, innovative, ball-dominant team at the tactical cutting edge" and one firmly committed to positional play, "a style of play where the pitch is divided into zones and each player is assigned to a zone … creating pitch balance, natural overloads, lots of triangles and width."
If these sound like the advanced tactics normally absent from the national game, you're right: the best example of a team thriving with positional play is Manchester City, led by one of the foremost tacticians the game has ever seen in Pep Guardiola.
And Berhalter received some criticism for his ambitious scheme too–"Have you seen international football?" was one fitting response. Ultimately, the USA's performance in Qatar 2022 was by most measures a success having advanced from the group stage. But the debates over trying to install a radical new vision versus simply playing to the strengths of the players you already have will certainly continue.
To sum all of this up, one journalist has offered a concise view of the differences between club and national team tactics: "Whereas the club game is inevitably weighted towards a faster and more open football – which becomes inherently attacking – the international game becomes ever more defensive. A solid structure has a much greater effect because the attacking football is less advanced and less quick."
None of these trends are absolutes, but all of these intricacies give you plenty to think about when watching both the club and international game for tactics.