Would you like to become a starter or get attention from coaches or scouts at the next level? Or get back into top shape after some time away from the sport?
Do you struggle to stay motivated to regularly train for soccer with your already busy schedule?
Do you wish you had a personal soccer trainer to tell you exactly what to do and when to rapidly increase your soccer skill and fitness levels?

Our Soccer Training System is based on scientific research as well as the keys to success that I've found time and time again in my vast experience as a soccer coach and player. You will: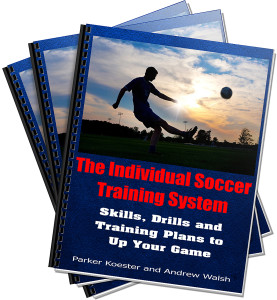 Get in better shape faster through exercises specifically tailored to soccer, which won't waste your time with long runs of mile after mile

Build strength and muscle in the areas where soccer players, not power lifters or bodybuilders, need to be strong

Engage in training exercises and fun challenges to rapidly improve the core soccer skills that form the building blocks for everything you'll need to do on the field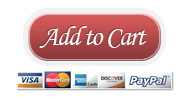 Soccer players are usually told that playing on a good team is the best way to get better.
But even if they're lucky enough to get on one, the same mistakes still often continue season after season. Then confidence disappears and it might seem like you're making no progress at all!
The truth is, official practices and games are NOT where you make your biggest improvements.
For one, they don't train the areas of YOUR game that need the most work, and for that reason, you need to dedicate yourself to individual training outside of a structured team environment.
But how do you know what to focus on if you're going it alone?
There are two main reasons that soccer players don't improve as much as they should. First, most players aren't fit enough to achieve their maximum potential on the field.
This might seem like a straightforward, if not very fun, fix. Everyone knows that to get into the best game shape, you just need to run longer distances more frequently, right?
Wrong!
We'll tell you exactly how to run to give you much greater fitness gains in a shorter amount of time.
For strength, a general weight-training regimen won't do enough to prepare you for the specific demands of soccer. Soccer players don't need to be (and shouldn't be!) huge and bulky, they need to be strong in specific areas. We'll show you the exact muscle groups to work on and how to do it.
Second, most soccer players don't have sufficient mastery of the core technical skills that come up in diverse situations on the field, regardless of your position.
We'll help you pass with more accuracy, dominate opponents with dribbling moves, and greatly improve your first touch and control, plus much more, all while having fun.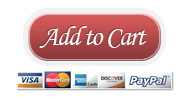 Our Soccer Training System is available for instant download and delivered to you electronically. Here's what you'll find:
Training plans that break down exactly what to do each day, including running, strength training and ball work. We include a 4-Week Plan and a 12-Week Plan so you can benefit regardless of your timeframe
Insider tips and a detailed breakdown of each core soccer skill including the key technical points you'll need to succeed
A library of individual training exercises with a ball and skill challenges that are both fun and demanding
Soccer-specific strength and conditioning exercises to build muscle endurance and strength
Printable Training Worksheets for you to track your times and exercises for each day and stay on track
Printable Calendars for both the 4-Week and 12-Week Plan
Psychological strategies for staying motivated so you actually follow through and stick with your training regimen
All of this is only

$16.99

, so get your Soccer Training System today!
Why Should I Listen to You?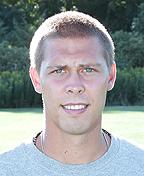 My name is Parker and I have extensive experience with players of all ages. I'm currently the assistant coach for an NCAA Division III soccer program as well as head coach of a high school boys varsity squad.
In my playing days, I was proud to be a three-year captain of my college team. As a kid I was not the most athletic or naturally gifted player, but I understood the importance of training smart so I could outwork my opponents and beat them again and again with sound fundamentals. It's now my goal as a coach to help as many players as possible do the same, regardless of where you are right now.
I have a USSF D license as well as a master's degree in Educational Psychology so I know how to teach soccer effectively and keep players motivated. Let me demonstrate how you too can elevate your game and make it at the next level.