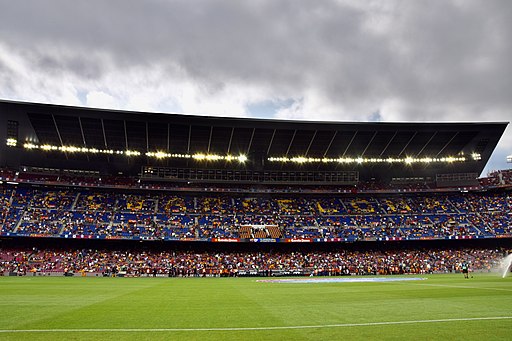 It's no secret that watching the best professional players in the world can help you improve your own game. But is there a clear-cut best league to choose?
The two top candidates that tend to surface as answers to this question are the English Premier League and Spain's La Liga. In this article we will compare these two leagues, focusing specifically on their tactics and most common styles of play. Depending on your own playing situation, one may be more relevant than the other, or watching both may complement each other nicely and allow you to compare two different visions of the game.
Many comparisons of these two leagues focus on finances. It's true that the English Premier League generates significantly more revenue, and clubs spend significantly more on players. But for our purposes, we're more interested in how those factors actually play out on the pitch. And we're also not focused on analyzing which league has more success in Europe or which has more or less parity.
Instead, what differences can we identify when watching a typical game in the league? What attributes do players tend to have? How do tactical approaches differ?
In general for La Liga, technical prowess is the most highly valued element of the game. Players are extremely skilled at passing and dribbling which results in supreme possession-based offenses. They typically enjoy more time on the ball and engage in slower, more gradual build ups. Just think of the popular term "tiki taka" to refer to an abundance of quick, short passes and smart offensive movement in order to strategically unlock defenses.
In contrast, the attributes prioritized in English Premier League tactics are speed and athleticism. Many teams are in possession, of course, but the play overall tends to be more fast paced, direct, and end to end in its action. Traditionally the game is rougher and more physical too, which often makes it more difficult for new players to adjust to the league after playing elsewhere.
Some analysts have described the styles by comparing them to other forms of entertainment: "La Liga is like classical music, which needs high precision and a lot of technique, whereas the EPL is like heavy metal music which might not have the technique but is more exciting to most people."
Others have argued that cultural differences explain these tendencies, namely the slower pace of life associated with Spain which leads fans to appreciate and expect more gradual build-up play.
But in practice, of course, it is much more complicated than this. These are general trends that do have a historical basis but what you see on a game by game basis does not always neatly correspond to them.
Today's global market for elite players and managers leads every top-flight league in the world to become a fusion of different national styles and traditions. The very best clubs in Europe often have more in common with each other than the traditions of their own country.
For example, the dominant force in the EPL today, Manchester City, are managed by Pep Guardiola who famously led Barcelona to massive success years earlier with an unquestionably Spanish style, so it's no doubt these influences are a part of City's identity too. And other big clubs like Manchester United, Liverpool, Real Madrid, and Atletico Madrid have taken on identities and styles of play that often differ from the "standard" traditions of England or Spain.
As general rules of thumb, however, taking into account all of the teams in the league, the basic tactics of each league are still certainly discernable. You can also look to the second divisions (LaLiga 2, English Championship) to see the traditional styles of those countries more clearly without so much of the cosmopolitan influences among Europe's elite teams.
Looking to learn more about these and other traditional tactical styles? Take a look at our recommendations for books about soccer tactics.