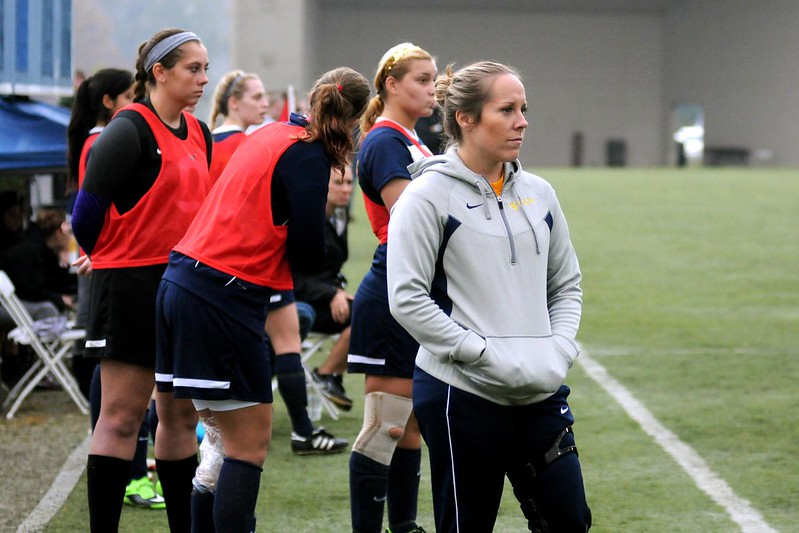 How much influence do soccer managers actually have over their team's results?
It's a more complicated question than it might initially appear.
The booming popularity of the soccer tactical analysis can make it seem like all managers are chess masters expertly moving their pieces in just the right ways to unlock the opposition and emerge victorious.
But this isn't always the case, as we've explained that there are problems with treating tactical analysis as the be all end all for what influences a result.
Beyond that, some managers rely much more on their motivational skills than their Xs and Os acumen. This can make us wonder how effective these different approaches are, and whether either actually can mean more than simply assembling a team with the best players.
Soccer Tacticians vs. "Man Managers"
One major distinction we hear about regarding managers is that of the "tactician" vs. the "man manager." If the former is exemplified by the image of Pep Guardiola's endless tactical drilling and preparation, the man manager category is quite different.
As one source put it, "a man manager may not necessarily have a strong tactical understanding of the game, but they excel at building relationships with players and creating a positive team environment." These managers succeed by knowing how to fire players up in order to play at their best (attributes that are also often linked to national team managers who have less time overall with their players).
The man manager category is also often populated by former players given roles largely due to the weight of their name, like Ole Gunnar Solsjkaer with Man U and Frank Lampard with Chelsea and Everton, both of whom ultimately failed when their limitations became increasingly apparent.
Because of this, and the cult status behind such revolutionary managers as Guardiola, Klopp, and even Mourinho, combined with the genuine soccer ideas they pioneered that revolutionized the modern game, seem to strongly suggest that the tactician is the most successful.
But on the other hand, if pure man managers can hold their own at least for a while, without much actual nuts and bolts coaching acumen, then is tactical instruction really that much more important?
Which Managerial Type Reigns Supreme?
In our opinion, a strict dichotomy between the two categories doesn't really exist in the real world, and the best managers must employ a combination of the two approaches in order to succeed.
For one, soccer's tactical evolution has has developed to a level at which just about every pro team has applied most of the major concepts into their strategy and teach them to their players. Even the most pure of a "man manager" who may lack tactical aptitude will rely on their team of assistants to drill the players on positioning, patterns, and other tactical ideas.
One source has argued that "elite tacticians are those who are not afraid to do what has not been done" and routinely "rewrite the concepts of the game." But at the same time, "elite tacticians are not exactly elite managers."
These innovative managers come up with major advances, but they often do not translate that into major success themselves; instead, other coaches take their new ideas and improve upon them. To give some examples, Marcelo Bielsa is cited as a major influence by almost every top manager, but he has never even managed one of the world's top clubs and most recently flamed out at Leeds United in 2022. Ralf Rangnick revolutionized the press in German soccer, but didn't reap the benefits himself; Jurgen Klopp did.
Because of all this, it's the man management side that becomes even more crucial. Coach Julian Nagelsmann is one who has actually ventured a guess at quantifying the question, saying that "thirty percent of coaching is tactics. 70% is social competence."
The most crucial role for the manager is to connect with players, and make them feel a sense of belonging and purpose. As another soccer writer put it, "one can have all the tactical knowledge, but if he can't convince his team or motivate them or bind them in team spirit, they won't carry out the tasks on field."
Do Coaches Even Have a Major Influence on Results?
Some historical examples show us the big impact that the best managers can have.
In 2012-13, Manchester United won the Premier League but then longtime manager Sir Alex Ferguson, considered one of the greatest of all time, retired and was replaced by David Moyes. The following campaign, the club had all of its same players and was arguably even better, but they limped to a 7th place finish.
One observer said that Ferguson "knew the club inside-out. He was well aware of all its strengths and weaknesses, and would devise his tactics and strategies accordingly. He knew how to handle his players, how to train them, how to motivate them – how to get the most out of them. He knew what to do (and not do) when under pressure, what to do when in a comfortable position. David Moyes, unfortunately, didn't have a clue."
On the other side we can look at the early "Galacticos"-era Real Madrid, who made signing the world's best players its goal but never fully meshed as a team, failing to win as many major honors as expected and burning through 4 managers. Many great managers have done more with much less, including Rafa Benitez in La Liga and England.
But beyond these anecdotal examples, the bigger picture is much more in question.
What Does the Research Say?
Several academic studies with more rigorous methodology have also tackled the question of the impact of managers, and their findings show that overall, soccer does not do a good job of valuing managers. Despite their often celebrity status, most managers fail to add much value at all. One study showed that there is a short-term boost when a new manager is hired, "due to the fact that players will be out to try to impress their new manager to ultimately keep themselves in employment" but that disappears after 12-18 games.
Another large-scale study discussed in The Economist compared team results to projects based on player skill and other factors and found that managers carry some impact, but the effect is small: "For a manager switching jobs after one year, we expect his new team to reap just 8% of his prior outperformance. Even after a decade of coaching, this figure is still only 45%, implying that the primary causes of a manager's previous successes were beyond his control."
Similar to our previous examples, however, they do make some exceptions for the best of the best: "A few bosses have beaten expectations for long enough to deserve proper credit. Despite lacking the star power of La Liga's titans, Diego Simeone led Atletico Madrid to a Spanish title. And Jurgen Klopp turned mid-table Borussia Dortmund into two-time German champions. Conversely, Carlo Ancelotti has squandered resources. Although he has led the team with the best players in its league in eight of his past 12 seasons, he has won only three titles in that time." (Not so special; Managers in football. (2019, January 19). The Economist, 430(9126), 85(US).)
Another article reaches similar conclusions: "For the most part, they are tinkering around the edges, their decisions and their choices and their approaches largely irrelevant to how their tenures will play out. Only the true greats, people like Alex Ferguson and Arsène Wenger, had a tangible, discernible impact. All the others were at the mercy of factors not entirely within their control: a club's financial potency, the quality of player on the books, the strength of their opponents. It is only necessary to glance at Paris St.-Germain to know that, even with a high-caliber manager and a high-quality squad, sometimes the mix is not right; something has to spark, something between chemistry and alchemy, to make things work."
The Bottom Line
Summing all of this up, tactician managers start revolutions and any successful team needs a solid tactical grounding, but man management skills are often even more vital. Simply looking at year-by-year lists of  champions reveals that although money can buy success to some extent, it's not always the team of stars who win it all; you need those players to play with each other and buy into the bigger picture.
But this can't always be traced to coaching: beyond some legendary examples, the overall managerial effect may be overstated. We can't forget the often significant role that luck and randomness play in the results as well.