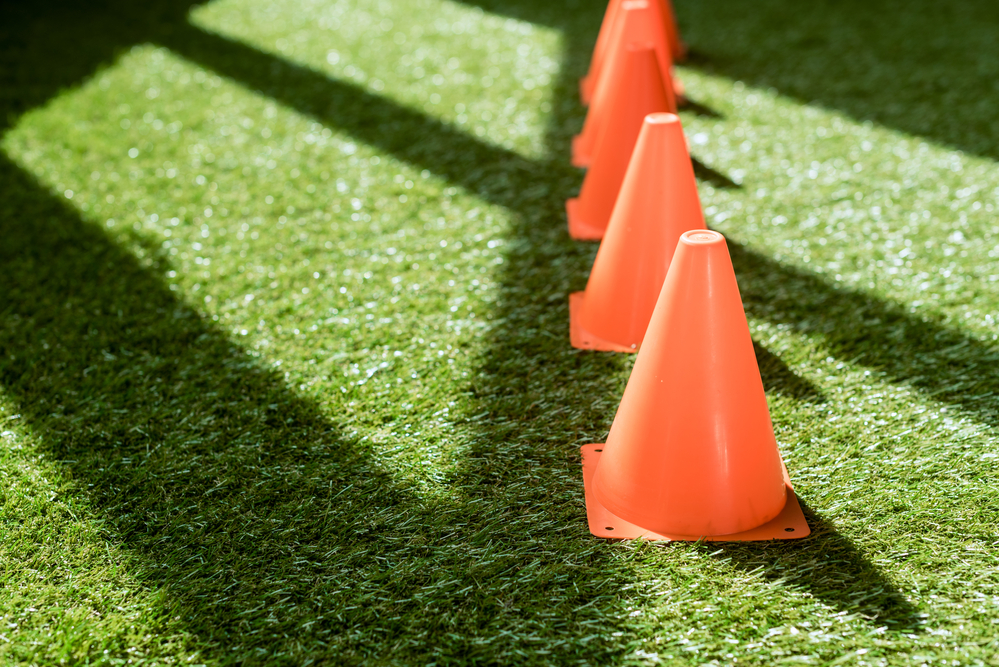 When you're talking about soccer equipment, cones will rarely generate the excitement factor like balls and shoes often do. But nevertheless they're still an important piece of the puzzle, no matter whether you are going through your own system for individual training or are looking for something for use with a whole soccer team.
So what should you take into account when looking for the best soccer cones for the money? This article will break down the important factors you'll want to consider and then give you our top picks for soccer cones that won't break the bank. (And this is truly an inexpensive piece of equipment which is always good news!)
Types of Soccer Cones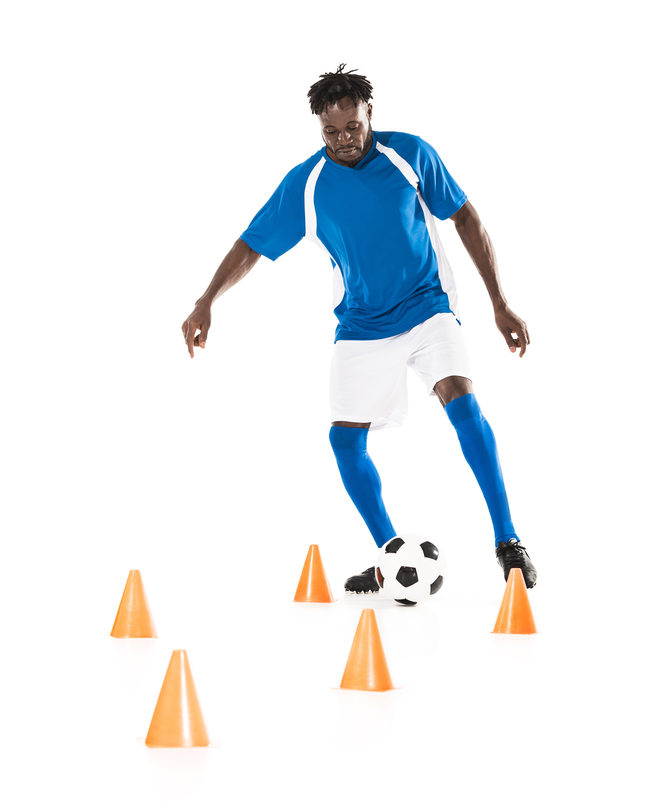 The two major cone types you'll come across are disk cones, which are flatter and shorter, and regular "traffic-style" tall cones which are taller.
When deciding on the right soccer cone for your needs, both can work so if one type is more easily available to you, you can certainly go with that. But there are some ways in which one is better than the other.
Disk cones are more easily portable and take up a lot less space, so if you'll need to lug them all around they may be a better choice. Tall/traffic cones, being taller and more visible, are usually better for setting up boundaries for a field or practice area.
It's also worth considering that tall/traffic cones will fall down if hit with the ball, so if you're looking for cones to set up for some dribbling practice, for example, disc cones may be a better choice because they won't topple over. But on the other hand, tall/traffic cones may create a more "high-stakes" environment because they may fall over, which you may prefer. So it's up to you based on what type of training you are looking to cultivate.
With that in mind, let's look at some of the best soccer cones that are available now.
Our Top Picks for Soccer Cones
If you're looking for a large number of disk cones, it's tough to beat this set from Kevenz.
The affordable set comes with 50 cones in 5 different colors, which can be helpful in setting up certain drills or field configurations.
The cones measure in at 2.2″ high and 6″ in diameter. They are also made from a thicker soft plastic that is extra durable and can withstand all of the cleats and kicks they will inevitably receive over the course of soccer practices.
See more reviews and current pricing
If you're just doing individual training or 50 cones is still a bit of overkill for how you plan to use them, there are also smaller sets that may be a better fit.
This one from Cintz comes with 20 cones that are 2 inches high and 7.5 in diameter. They're made of a soft plastic (LDPE – Low Density Poly Ethylene) and also come with a handy strap for easy carrying.
The single color (orange) is good for things like marking off a field when you don't want a bunch of different colors that might be distracting.
See more reviews and current pricing
If, on the other hand, you're looking for the taller traffic-style cone for your soccer training, this set from Faswin should have you covered. And the best part is that they're very reasonably priced.
These cones come in a pack of 30 with multiple colors. The dimensions are 7″ tall, 5.25″ long, and 5.25″ wide. They're made of a high quality vinyl that is durable and can withstand extreme temperatures without cracking.
See more reviews and current pricing
If you're just looking for the cheapest cones of any type and don't need too many, this offering from BlueDot may be your best option.
It's a set of 10 4-inch cones that are durable and come in either red or orange (or both). At the time of our review the red cones are significantly cheaper which make this one of the best deals you can find on soccer training cones.
See more reviews and current pricing
How to Best Use Cones for Soccer Practice?
Now that you have selected cones that will get the job done, you may be wondering how you can best take advantage of them when training. As we've said earlier, you can set up your cones to weave through on the dribble, to perform a move at each one, or to cut or turn away from the cone. You can also set up a series of cones for speed and agility training.
With cones, you can also mark off a box for anything from dribbling practice in a confined space to a possession game with a group of players. It's also easy to use cones for passing exercises with a partner, or if you're training alone in your backyard, by passing off a wall or soccer rebounder.
Finally, it is also true that you don't always need cones to have an effective soccer training. If you're marking field boundaries you can always use shoes or other objects. And you can also set up those same types of objects if you're doing any type of dribbling or passing drill. But cones are
Image credits: Young african american sportsman training with soccer ball and marker cones isolated on white – depositphotos.com| Close-up shot of row of safety cones standing on green grass – depositphotos.com