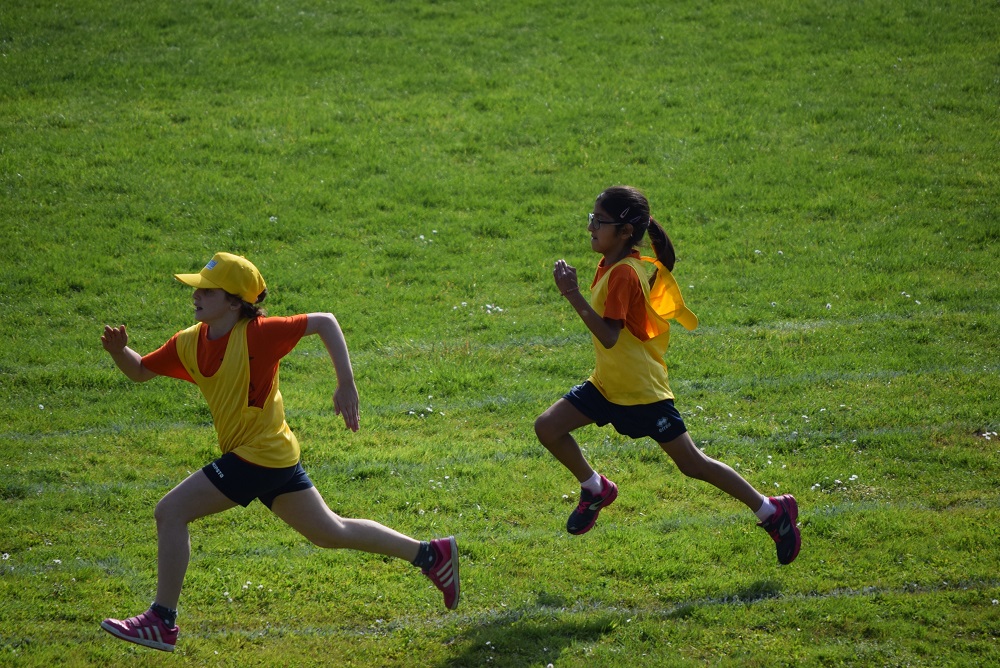 In his ode to the beautiful game, the book Soccer in Sun and Shadow, Uruguayan writer Eduardo Galeano describes the movement of all-time great forward Alfredo Di Stefano:
He would change flanks and change rhythm with the ball, from a lazy trot to an unstoppable cyclone; without the ball he'd evade his marker to gain open space, seeking air whenever a play would get choked off.
This quote helps illustrate the concept for today's article: the difference between speed and acceleration in soccer.
Galeano's eloquent description of Di Stefano changing his rhythm is referring to his acceleration, not his maximum speed, to elude his pursuers.
So what's the difference between these two attributes?
Difference Between Top Speed and Acceleration in Sports
Your speed is the more commonly discussed measure, and this is simply the rate at which you can get from Point A to Point B.
Acceleration, on the other hand, is your change in speed. In other words, how quickly can you increase your speed and move faster?
What's More Important in Soccer: Speed or Acceleration?
A player with lots of speed can be a fantastic asset for a team. Think of wingers burning past everyone to get to the endline and cutting the ball back; forwards racing between the lines for a through ball; and defenders sprinting back to their defensive third to thwart a counterattacking.
Many players, of course, aren't blessed with the natural ability to set sprinting records. But players who have the ability to turn on the jets from standing still to running quickly with the ball, can be just as effective as the all out speedsters (or even more so).
Many argue that acceleration is more effective due to the fact that the change of speed is often surprising and unexpected. Players who burst past their defender in a 1 on 1 situation, or do a quick move and leave him or her in their wake.
It's also worth pointing out that in soccer, it's more common to be in a situation involving a shorter distance (say 10-30 yards) than one where you have the whole field wide open to run into. So this is another point in favor of acceleration as the more important attribute.
How to Train for Speed and Acceleration in Soccer
There are a variety of sprint drills you can do to improve both your speed and acceleration in soccer, and the details of how you do it can prioritize one over the other.
First, the ever-popular 40-yard dash is a great one to work into your routine. Try 3-4 sprints with a couple of minutes of rest in between.
For a variation to help with changing speeds, run the first 20 yards building up to your maximum speed, then sprint all out for the remaining yards.
If you have a set of soccer cones, you can set up five in a straight line about 5 yards apart and do a sprint and backpedal drill. To do this, start at the first cone. Sprint to the third cone, then backpedal to the second cone. Once there sprint again to the fourth cone, before backpedaling to the third cone and then sprinting to the end past the fifth cone. This is effective because it also involves changing direction.
We hope that this article has given you some insight on speed vs. acceleration in soccer, and how you can start to work on improving yours.