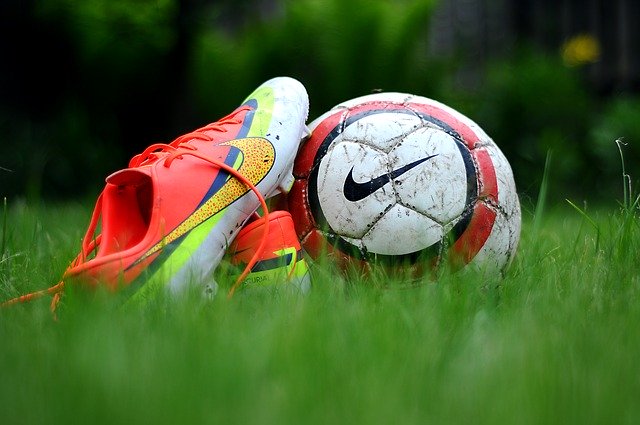 Soccer cleats, whether purchased for yourself or for someone else, can be a challenging proposition.
As with any shoe you want to make sure you choose the appropriate size for the activity at hand. And soccer shoes bring with them some specific requirements for optimal performance.
In fact, soccer cleats should be worn differently from even your running shoes. This article will take a look at the reasons why.
Most types of soccer shoes, both outdoor, indoor and even turf, are meant to have a little room in them, especially when you are younger.
And most people like to have a little room in their shoes. And something like winter boots should be worn at least half size bigger than normal because you want room for thick socks with a little extra room.
Take a look at the reviews of the best-selling soccer cleats to see how they size up
How Should Soccer Cleats Fit: Tight or Loose?
When buying soccer cleats, in contrast to other types of shoes, you want to make sure that they fit very snug.
This means buying cleats a half size smaller than what you normally wear.
For example, if you normally wear a size 10, then you would buy a size 9 ½ for your soccer cleats.
You want to have snug fitting soccer boots for several reasons.
For one, the shoes will stretch some and form to your foot no matter if the material is synthetic or leather.
Your big toes should be right up against the material of the cleat. This will most likely feel a little different at first but remember that the material will stretch some once you wear it a few times.
Do Soccer Cleats Run Small or Large?
Each shoe company makes cleats a slightly different size and fit.
Some cleats by top soccer brands can run smaller or larger than normal.
(As a general rule of thumb, Nike shoes often are said to run small while Adidas is more often true to size or even slightly large, but as with any generalization you need to figure out which cleat type fits you the best.)
And also, importantly, it's not just small or large but also how tight or narrow the shoes are that determines the best fit for your foot.
So it's not as simple of a question of how much wiggle room your toes have.
Overall, however, the less the amount of material and room in your shoe the better.
You don't want your foot to be super squished in or to feel pain after a soccer game, and sizing down just a half size should not do this.
Wearing slightly smaller soccer shoes has plenty of benefits on the field as well, such as allowing you to feel the touch of the ball better.
This helps in areas as diverse as dribbling the ball, receiving a pass, and properly weighting your passes to teammates.
So next time you're out shopping for cleats, always remember: think a half size small!
And remember to wear your actual soccer socks when you're trying on shoes so that you aren't getting an inaccurate feel compared to what you'll actually experience on the field.
Also, be sure to put on any ankle socks or other double pair if you choose to wear them, although often this is done to avoid blisters or to make an ill-fitting pair fit better, so getting properly sized soccer shoes may remove the need.
Still, some players may still prefer to wear a double pair for a particular reason.
What size do you prefer for your soccer shoes compared to your other pairs? And have you found any particular soccer cleat brands sizing differently than others?
Read more reviews of the most popular soccer cleats on the market to see how they size up