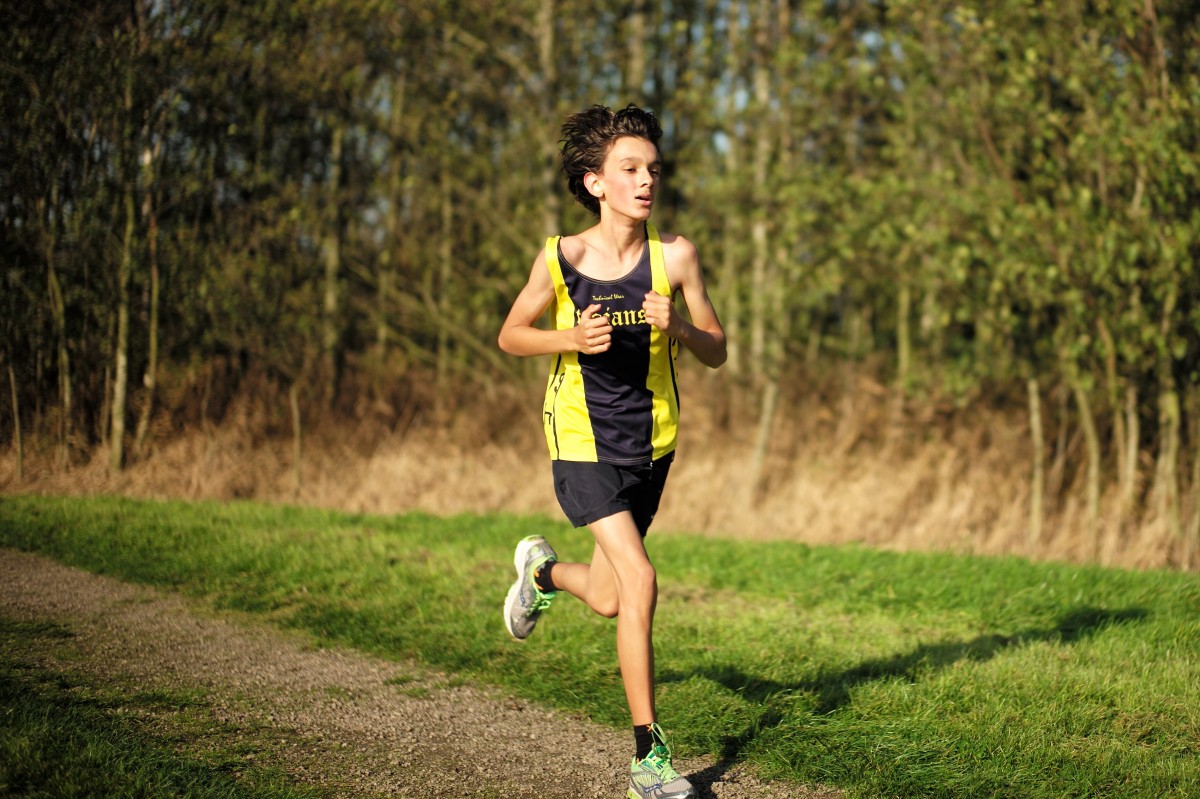 Being fit for soccer is important for a variety of reasons. Any time an important game nears the final whistle, you want to be able to keep running and fighting for your team instead of panting and calling for a sub.
In addition, being fit enhances all parts of your game from the quality of your touches to your positioning, because when you're tired, your limited energy gets used up on the most basic movements leaving you unable to make your body go the extra mile for success.
Soccer fitness exercises can range from lifting weights to build strength in key areas of your body to running. We'll focus on running in this article, but not on training your sprinting or explosiveness.
Your top speed and acceleration are of course important, but you also need your energy to last the whole game or else you will be ineffective and unable to help your team when it matters.
So stamina and endurance training is crucial for any soccer player hoping to reach a high level of fitness.
Runs and Exercises to Build Endurance for Soccer
When it comes to working on your stamina and endurance, the basics are fairly straightforward. Since you're trying to maintain your effort over a long period of time (a usually 90 minute game), you need to increase the duration of running in your training program.
But there are some key points to keep in mind. First, you don't want to try to add too much too quickly, as this won't likely be sustainable and can lead to burnout or even injury.
Instead, you can gradually add to your runs by time (like adding 5-10 minutes) or distance (like adding a half mile) each session.
And even more importantly, remember that your ultimate goal is to have stamina and endurance for soccer.
Unlike a general runner who wants to build their endurance in order to run for a long time at the same pace, this is not what we do in a soccer game.
Instead, running in soccer is all about short bursts of speed followed by longer lulls of slow paced movements. The change of pace is something that you don't get from merely running for a long time at one speed, no matter how long you can do it for.
So a crucial element of endurance training for soccer is a type of running that takes this into account.
I'm talking, of course, about interval training.
Interval training is defined as alternating short periods of fast-paced running with long periods of jogging or walking.
You may sprint (or run at something like 80% of your top speed) for 15-20 seconds, and then jog slowly for the next 40-45 seconds, then repeat. If each interval is one minute, it's easy to plan and also easy to gradually add on another minute to build stamina.
We highly recommend doing intervals as they have the potential to build endurance even faster than long, slow runs.
This is not to say that interval training is the only type of running you should do, or that you should never go for longer runs at a constant speed.
You'll want to establish a regular schedule, as maintaining consistency is vital to building endurance over time. It's not something you can achieve in a week no matter how hard you work.
For example, your schedule may be two days of interval runs, incrementally increasing your running time or intensity by a small amount each time. Then you might add one day of a long steady run, and do some sprint work on a fourth day.
And if there's a particular type of running you enjoy much more than others, then focus on that!
For soccer training, you also want to make sure you're getting plenty of touches and technical training, as well as some strength work. And be sure to schedule at least one rest day per week to ensure your body is recovering adequately.
If you're running as part of an off-season program to get ready for the upcoming campaign, you can try out some soccer fitness tests to see where your endurance levels are.
Other Important Factors for Building Stamina
Finally, there are some other things you might not think of but can make a difference in your fitness and conditioning work.
First, make sure you are doing a short warmup prior to your session and also a cooldown following it.
Also make sure you are eating a proper diet for soccer and ensuring you are staying hydrated.
Finally, a quick form check on your running can help make sure you are performing your best for both speed and endurance. This article gives you some good pointers for what to look for.