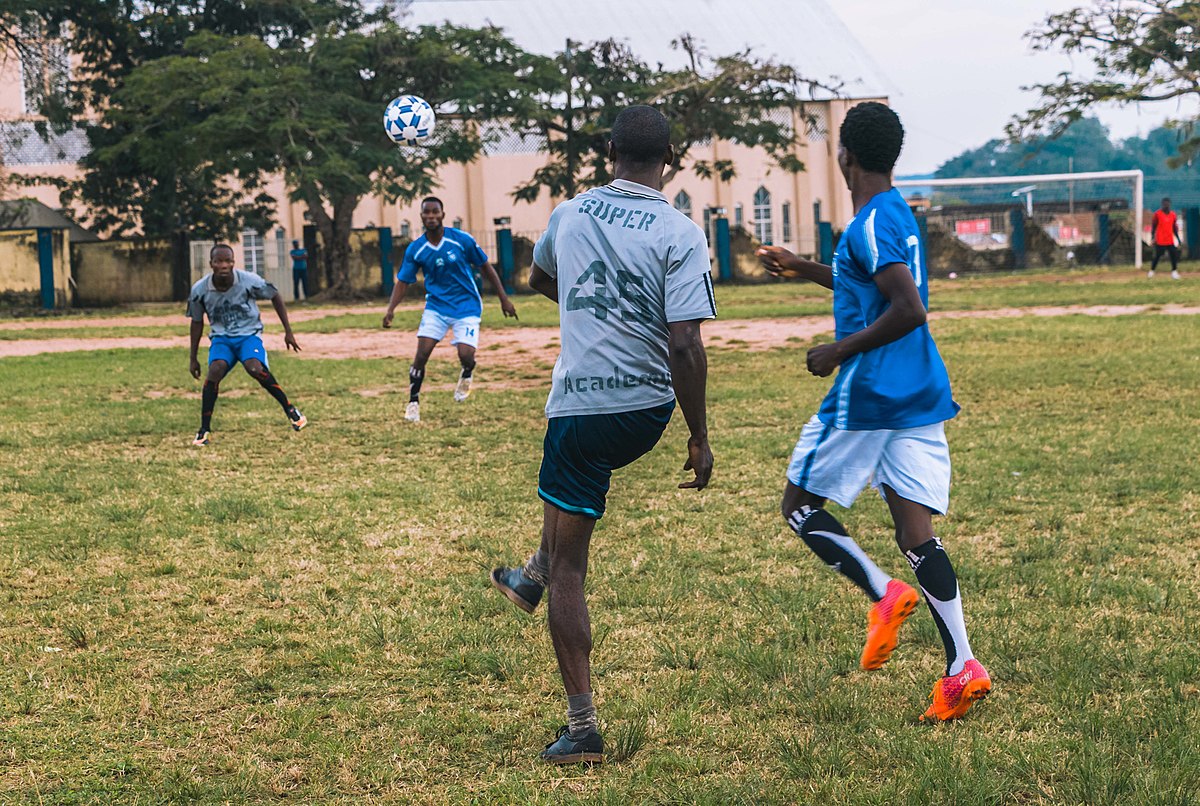 When you're dedicating yourself to soccer training in order to get better on the field, the most "fun" skills to practice might be shooting and dribbling.
After all, who doesn't want to weave through hapless defenders and fire shots into the goal?
But if you want to make the most significant improvements to your game, then passing is a crucial skill to work on.
Why is this?
For several reasons, really. First, passing is the fastest way to move the ball from one point on the field to another, much quicker than dribbling, in fact.
Passing also helps your team keep the ball, and the ability to possess is an essential skills of just about every successful team.
But this goes far beyond just passing around for passing's sake.
Instead, possession helps break down defenses and generate scoring chances; it helps you involve more players on your team when they are in advantageous positions; and it can even be a defensive act in order to relieve pressure from the other team or recycle possession into a new area.
On an individual level, passing is such a fundamental soccer skill because it has so much variation.
Passing utilizes all surfaces of both feet. The ball can travel only a few feet or all the way across the field or vertically up to an attacker from defense or midfield.
It can be on the ground, in the air, a lob, a chip, a driven ball, even a backheel.
So if you work towards getting better at passing, this variety will help turn you into a much more well-rounded player who can be confident of playing exactly the right type of ball at the right time.
The rest of this article will go over how you can improve your passing, including some drills and exercises you can work on to hone this skill.
The Essentials of a Good Pass: Pace (Weight) and Direction
In order to be a good passer of the ball, you need to make sure you utilize correct pace and direction.
The pace or weight of your pass is referring to the power it is passed with, so that it does not die before reaching its destination but is also not too difficult for its recipient to control.
The direction of your pass is more than just whether it is forward, backward, or lateral. It's also about where your teammate will be receiving it. Proper direction is usually into space, and allows them to receive it across their body.
You've probably heard of a "hospital ball" which means it is does not have the right pace and direction and instead puts the recipient directly into trouble, often colliding with an opponent.
Proper passes, on the other hand, get your teammate into good positions.
How to Improve Your Passing Skills
There are lots of ways you can get better at passing, so no matter what situation you find yourself in, you can work on it.
It's great if you have a partner to practice with, as there are nearly endless variations of partner passing you can work on.
Partner Passing Exercises
One of the most important principles is to pass the ball while it's moving as much as you can. This helps simulate a game-like situation. It's also crucial to work on passing with your non-dominant or weak foot so that you can confidently pass when it is your best option during a game.
We recommend starting close together with two-touch passing on the ground, using both feet to receive the ball and pass.
With your partner, by passing with the inside of your foot, but then work in the outside of your foot, both to control the ball and then to pass.
After working on this for a while, switch to one touch passing (again with both feet).
Be sure to keep your feet moving (by basically running in place) after the pass while you are waiting to get it back.
Also pay close attention to your form; for example making sure your plan foot is close enough to the ball and pointed to your target, and following through with your passing leg.
Then mix things up by backing up so you are playing longer passes to your partner. (You can choose the exact distances) Once you are at least 20 feet apart or more, start passing the ball in the air. Try driving the ball with pace, and chipping it too. Aim so that the ball ideally drops right on your partner's foot, not too high or too low.
Another variation is to pass and move, by having both partners jog around a designated area while they pass.
Another great drill is partner passing drill Brazilians, which gets you quite a bit of movement as well. To do it, face your partner and make sure there is a large space behind one of you.
Choose one player to run forward and the other to backpeddle, so you keep the same rough distance from each other as you move across the field or open area.
The player running forward passes the ball on the ground, and the other cushions it and stops it while running backwards. When you get to the edge of the area you're playing in, switch roles and repeat the exercise going back to where you started. As with all other passing drills, make sure to use both feet.
Individual Passing Drills You Can Do Without a Partner
If you don't have anyone to practice with, try passing against a wall if you have one available. You can do most of the partner passing drills (varying the surface of your foot, one and two touch, on the ground and in the air and the distance of the pass).
The only thing you can't do, obviously, is get the wall to move around with you. And you're limited to how much you can vary your receiving since you're limited to how your pass comes off the wall, but get creative.
Since you don't have a teammate to aim for, try to designate an exact spot on the wall to aim for that can stand in for your teammate's foot. Be extremely strict about your accuracy as you go through the drills.
And what if you don't have a wall or similar surface? There are still plenty of ways to practice passing!
One that we like involves taking a cone, second soccer ball, shoe, or other item about 10 yards away from you. This object will be about the width of a player's foot so it will stand in as your teammate.
Here you can pass the ball (ideally moving) along the ground and try to hit your target. You can even make this a game: start hitting your target from 10 yards away, and then move back 5 yards until you get to 30-40 away. Also work on passing the ball in the air to hit your target.
We hope this article has helped you understand the importance of becoming a better passer, and given you plenty of practical ways to practice this crucial skill no matter your training environment. If you have any questions or comments about passing, let us know in the comments below.