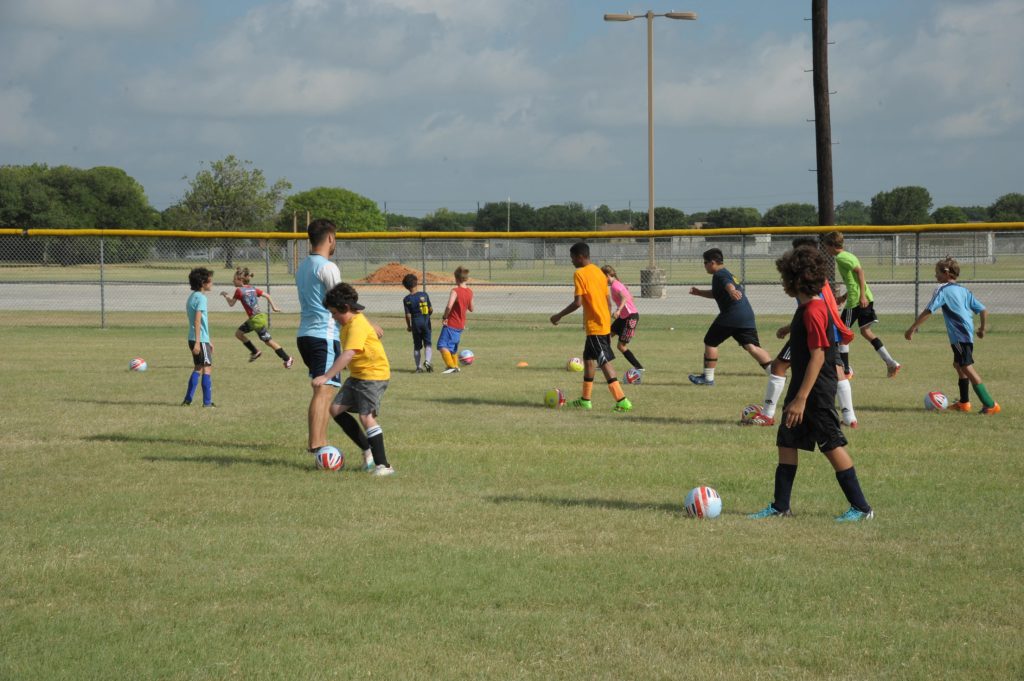 The difficulty of developing world-class players in the United States is a longstanding and much-debated problem. Various explanations have been given: we don't have enough of a soccer culture; we utilize a "pay to play" model; our best athletes are playing other sports; we aren't identifying talent in underserved areas.
These are all big parts of the puzzle, but it's also true that a big part of the issue is that fact that youth soccer needs to follow certain best practices, and we lack a sufficient number of coaches who understand that. This isn't a knock on our coaches who volunteer their time and hard work, but rather a recognition of the difficulty involved in getting enough of them to commit to the technical development that is necessary at young ages.
With this in mind, we're going to look at one piece of this issue: the ratios of coaches to kids at various age groups.
There isn't one single scientifically-proven "best" ratio for working with youth soccer players, but there are recommended guidelines. The general rule of thumb is that the younger the player, the more coaches that are required.
Player/Coach Ratios for Under 6 and Under 8
It's common to hear a recommendation that for 4-6 years olds, there should be a coach for every 6-7 kids. At U-8 level, play should be a maximum of 4v4 so that each player can have a chance to develop age-appropriate technical skills. So that works out to a ratio of one coach for every 8 players. On a practical level, at this age group this will usually mean having additional parents helping out the coach.
Player/Coach Ratios for Under 10, 12, and Older
As players get older and develop more maturity and independence, the number of players for each coach can start to increase. At the U-10 and U-12 levels, some teams may be able to get away with one coach for every 15 or 16 players.
And when you get to still older age groups, such as high school, the guidelines change somewhat as play continues to diverge into a variety of levels of competitiveness. A high school accommodating a wide range of skill levels would typically require a lower ratio (a smaller number of players per coach) than a select club team, for example. A ratio of 20:1 can be common on many teams, but in order to ensure that all of the players are getting enough individual attention, that number would ideally be a bit lower.
Unfortunately, the reality is that the funding situation of soccer clubs or school districts often dictates how many coaches are available, and the recommended player-coach ratios are not always possible to achieve.
Overall, making sure all youth coaches are aware of the importance of small-sided games in which every player gets many touches on the ball every practice session is the best way to ensure we are helping our children reach their full potential on the soccer field.
Sources
National Soccer Coaches Association of America. (2004). The soccer coaching bible. Champaign, IL: Human Kinetics.